We are a new company located in Santa Cruz, California. We share a deep commitment to the clients with whom we conduct business.
Although a new company, we are not new in the mortgage lending industry! With almost 30 years combined experience in the mortgage lending industry, we understand the loan process & educate our clients from application to closing.
Our company is founded on the principles of sound work ethics & trust, not only to our clients but also to the lenders with whom we conduct business.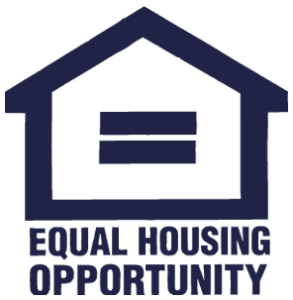 OUR BUSINESS
What makes us different than other mortgage brokers? We have a strong commitment to educating our clients regarding their loan process. Clients need to understand the process & the new federal & state guidelines, to which we must adhere.
WHO WE ARE
We are an equal opportunity lender & a California Mortgage Broker licensed under the California Bureau of Real Estate; #01257385 & the National Mortgage Licensing System; #1270489
TIM ERWIN, LONG-TIME RESIDENT AND MORTGAGE CONSULTANT IN THE SANTA CRUZ AREA!
Before forming Mortgage 831, Tim worked both a loan officer and a mortgage broker. He offers his clients a strong commitment, dedication & trustworthiness in his work ethics. He know the market, and he is well-acquainted with the area, which is a definite plus for clients. He works hard for his clients & doesn't stop until he gets the job done! Read more about Tim and the rest of the Mortgage 831 team below.


ABOUT TIME ERWIN

My name is Tim Erwin and I have been in the real estate profession for the past 16 years, both as a salesperson & now as a broker. In February of 2015, I decided to open my own mortgage company and be known for being professional, experienced and reliable in our community. I have been lucky enough to work for three great brokers in my career. What I have learned along the way has been invaluable. I try on a daily basis to incorporate these lessons learned to better serve my clientele. I grew up in Santa Cruz County and have lived here for over 40 years now. I graduated from CSULB in 1991. I then came back to Santa Cruz, where I have been ever since.

BRE #01252699 • NMLS #1449461

I have done a lot of great things in real estate over the past 16 years, but my greatest accomplishment is being a dad and a father to my 4.5 year old son Bryson.

ABOUT CAROL FOSTER

Carol is a loan consultant in all things involving Real Estate financing. With 34+ years of training and experience in a wide range of modalities, Carol takes a unique approach to each transaction. She looks at each client separately, acknowledging different needs, circumstances and situations.

Carol's interest is to go the extra mile, using creative thinking to assist all of her clients achieve their goals whether reaching the American dream of home ownership, building a portfolio of rental properties to lowering an interest rate or refinancing to use the cash in their homes.

Carol has been very involved with the community, as President of the local Little League, Ambassador for the Chamber of Commerce, Women's Council of Realtors and Soroptimist International of Scotts Valley (a non–profit benefiting women and girls).

Carol can be reached at: Loanmagic4u@icloud.com or 831-915-2812.

BRE #01252699 • NMLS #241023

ABOUT JON TWADDLE

My name is Jon and I was born and raised in Santa Cruz.
I have been both a realtor and a mortgage loan officer since 2000.
I am the proud parent of two children, Jackson and Sydney.
I enjoy the outdoors, fishing and anything to do with construction and fixing up properties.
I look forward to helping you out with any of your real estate needs.

BRE #01298895
NMLS #348650

ABOUT CHARLIE GILLMAN

Charlie has over 18 years of mortgage experience, doing owner and non-owner occupied property loans. He has a great ability to help borrower's though the loan process, finding loans and rates to meet the borrower's financial needs. Charlie specializes in reverse mortgages for those over 62 years of age.

Born and raised in San Jose California and a graduate of San Jose State University. Charlie currently lives in Monterey, California. Call Charlie at 408-373-3550 or email him at charlie@cmtge.net and he looks forward to helping you solving your mortgage needs.

BRE #01338901
NMLS #1642756

ABOUT GREG TURNQUIST

BRE #01343184
NMLS #237941